When one location closes, another usually opens. It's an unshakable fact in hospitality – in general, and also here in Brisbane. Take the pile of containers set up on MacLachlan Street in Fortitude Valley, for example. The site's original inhabitant, bar X Cargo, has now closed; however, newcomer Summa House has just resumed its boozy setup.
Here you'll still find those stacked metal cans, the grass stretching between them and the great beer garden vibes – all under the Brissie sunshine and, at night, under the stars too. You'll also find fairy lights, couches, picnic tables, striped umbrellas, and a giant mural of flamingos.
Oh, and cocktails to sip, pub-style food to savor and parties to dance too, the latter taking over once the evening comes.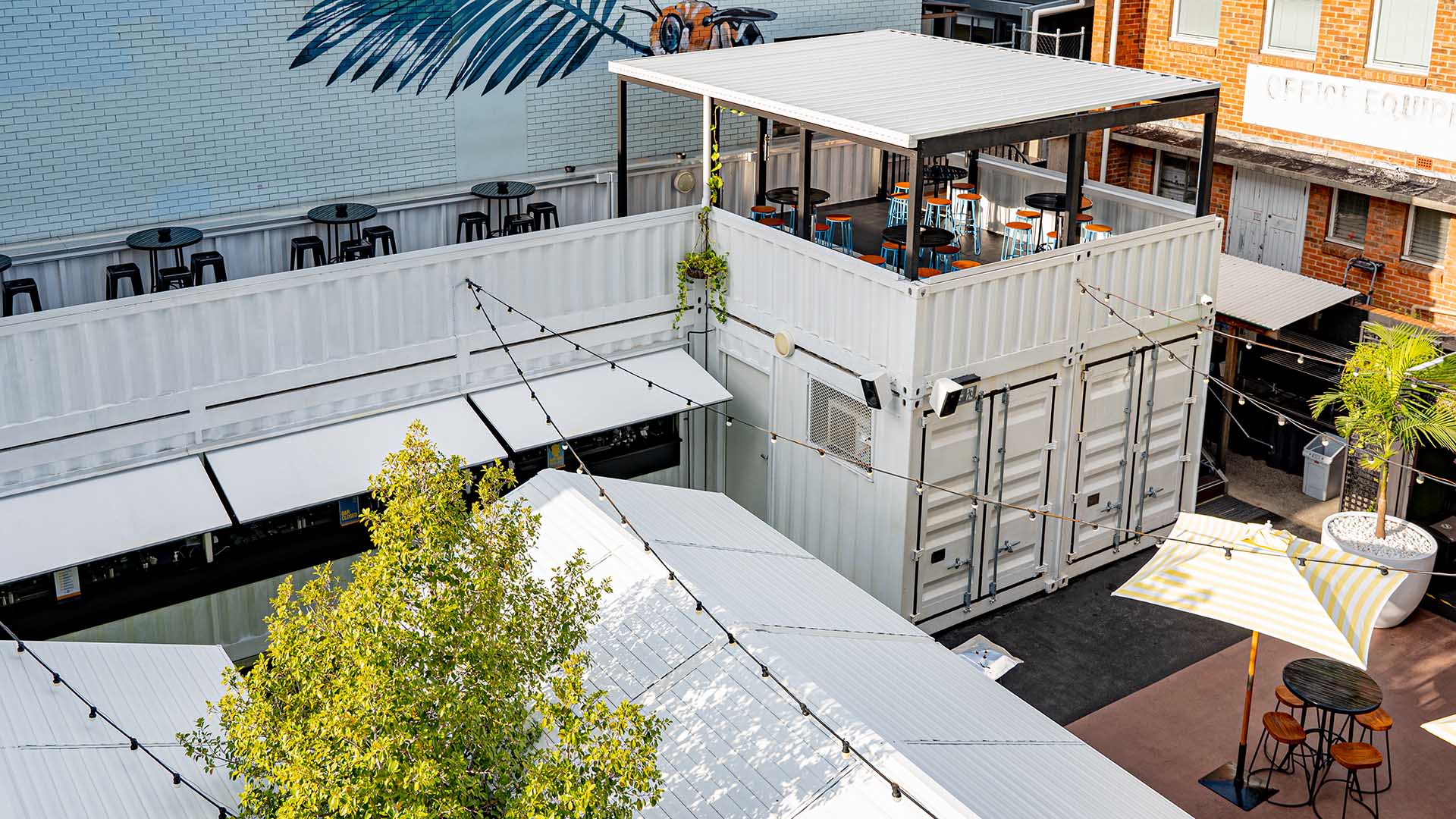 In total, there are also 14 event spaces – and the venue can accommodate 1200 people. When you're not cozying up downstairs amidst the gardens, you can literally elevate your dating session to the next level and also gaze out over the city with the venue's 360-degree views.
If you're looking for drinks, the drinks menu includes reds, whites, sparklings, rosés, a range of draft beers – including Balter, Byron Bay, James Squire and XXXX, plus Brookvale ginger beer – and summer-themed pitchers to share. There's also a list of eight cocktail options for one, with names like "Tidal Wave" and "Summasalt." Definitely a hit: Summa House's Chocolate Espresso Martini.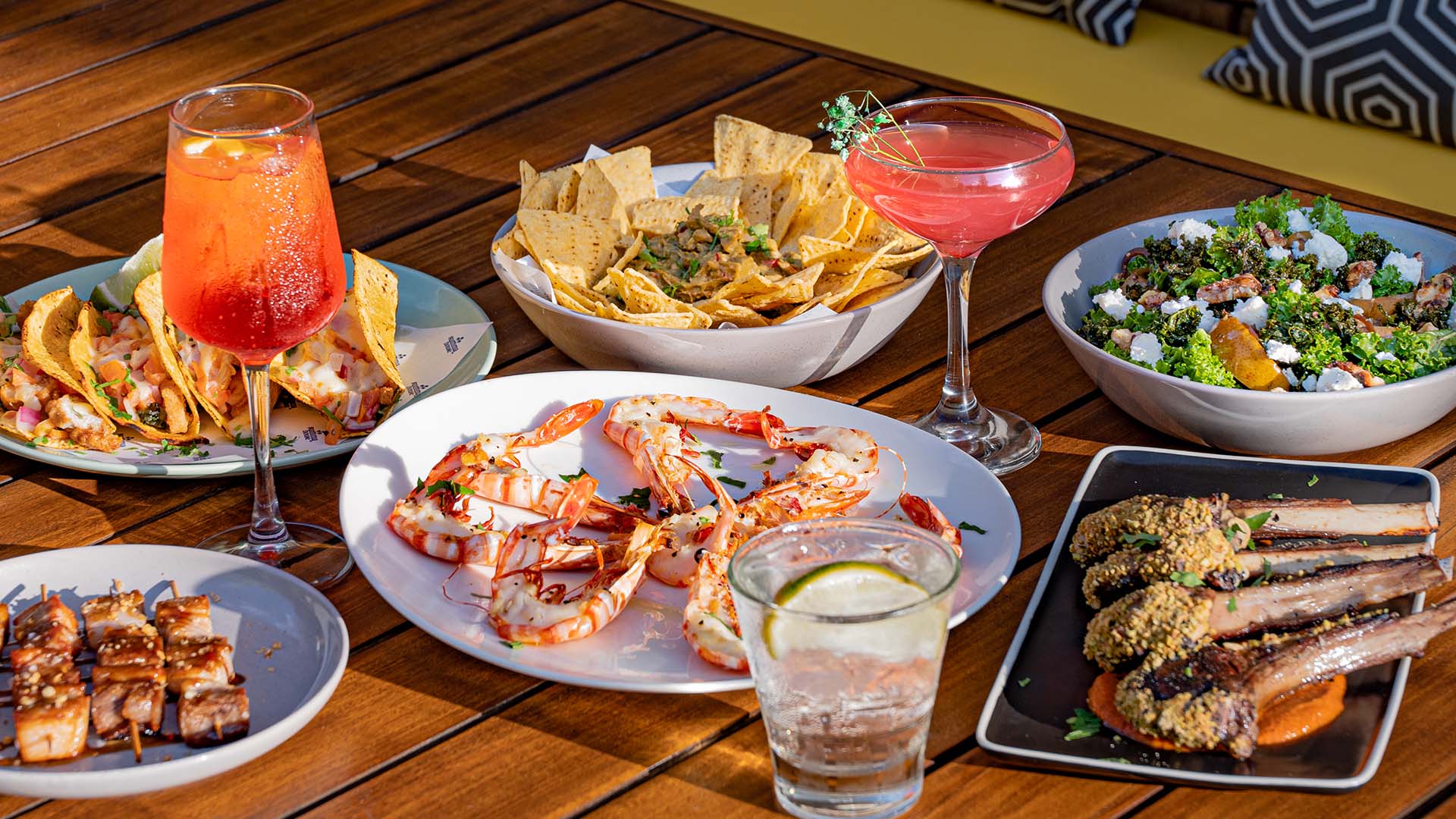 This range of grub-esque pub fare includes chicken parmigiana, beer barramundi, steaks and lamb chops with sides like mashed truffles and potatoes, plus four types of burgers. For something light, there are also spring rolls, tempura cauliflower, barbecue corn ribs and buffalo wings. And, on weekdays, you can grab a $15 lunch special, which has a choice of tacos, cutlets, chips, and cheeseburgers (with a beer or wine costing $5 more).
X Cargo was known for its boozy weekend brunches, so Summa House also offers its own version from 12pm to 3pm on Saturdays and Sundays. This time, you'll be treated to a tapas stall for two hours, and either cocktail pitchers, beer, and wine (for $55 per person) or menu cocktails, beers, vino, and spirits (for $99).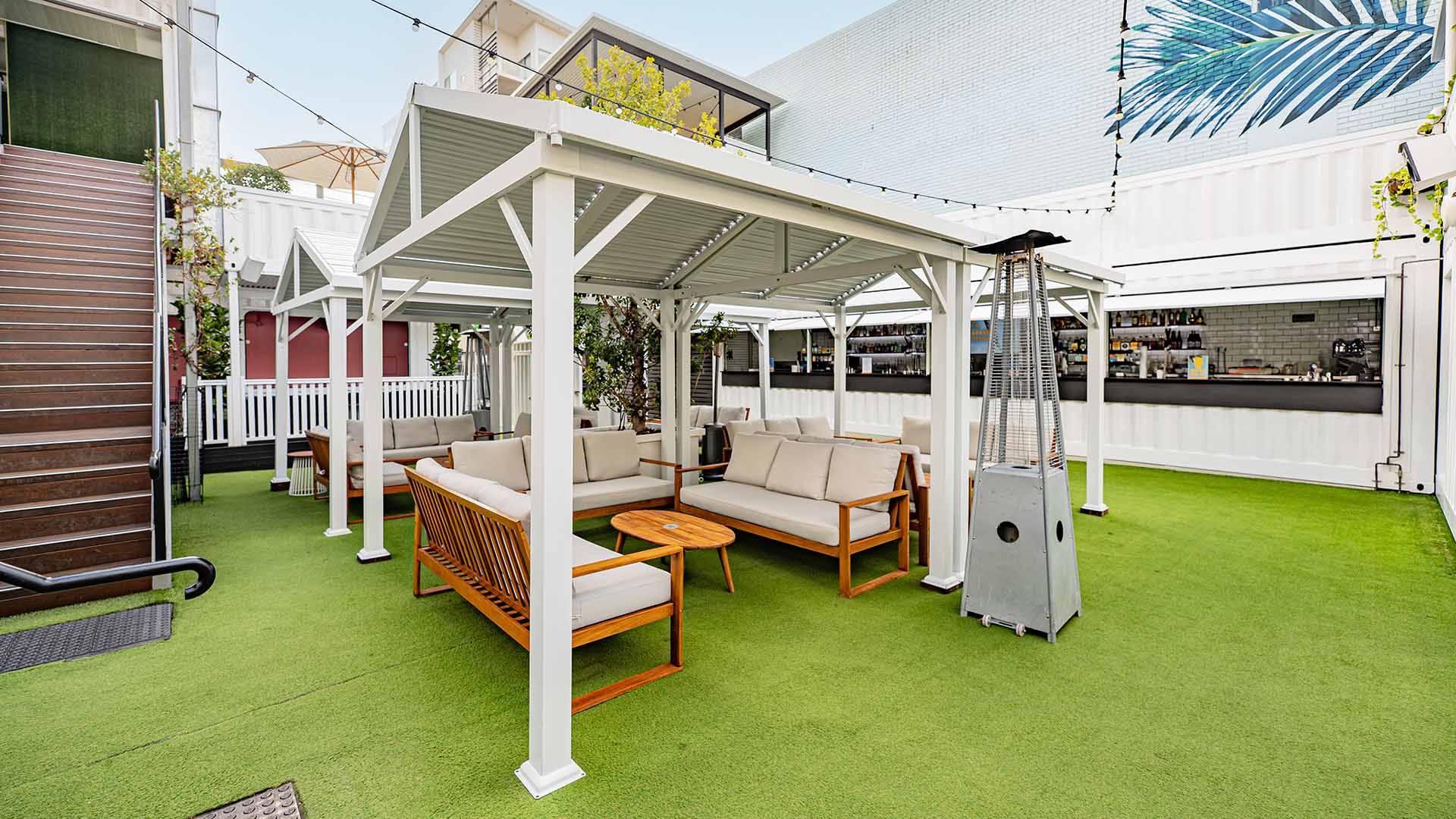 Entertainment-wise, Summa House plans to host music events year-round, building on Brissie's never-ending summer vibes (well, aside from the recent cold snap). This will include DJs spinning tunes, with Peking Duk's Reuben Styles on location on Saturday July 16 with his side project YOGA (You're Only Great Always)
Find Summa House at 43 MacLachlan Street, Fortitude Valley – open 12pm-12am Wednesday, Thursday and Sunday and 12pm-1am Friday-Saturday.