New
Falls City and Verdon firefighters responded to a house fire in rural Salem on Monday afternoon
Monday, November 22, 2021, 3:10 p.m. CST
SALEM – A clean-up operation at an old farm near Salem went awry on Monday as flames spread to Delmer Hullman's home.
Mark Bashus said Hullman had not lived in the house since January. Bashus was clearing the field when a 17 mph wind pushed a debris fire on the dry grass near the house.
Bashus said he tried to put out the fire with a garden hose, but the hot grass melted the hose. He went to a nearby location to call the fire department.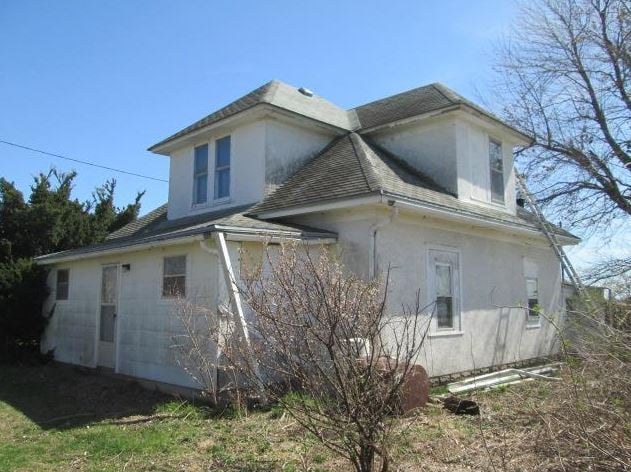 Falls City Rural Fire Chief Mike Ramsey said the Verdon and Falls City units had been dispatched.
Ramsey: "On arrival, the house was completely involved. Basically we just did fire protection. We removed what we could and kept it from spreading.
Ramsey encourages residents to be aware of their surroundings when burning materials. With humidity below 30 percent, he said it was a fluke when it came to burning permits. No burning permit was issued for Monday's fire.
Ramsey: "The most important thing is that I can't give you a permit to burn anything other than natural vegetation. You cannot burn and clean an area.